Challenges in Lockdown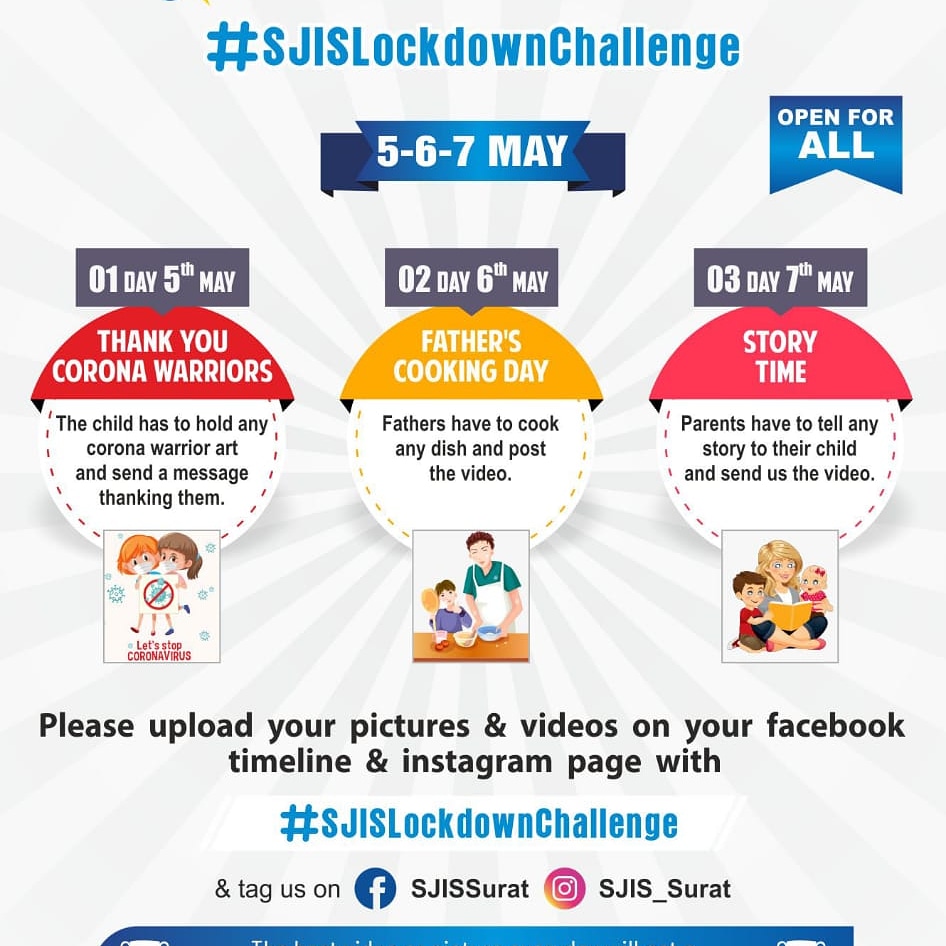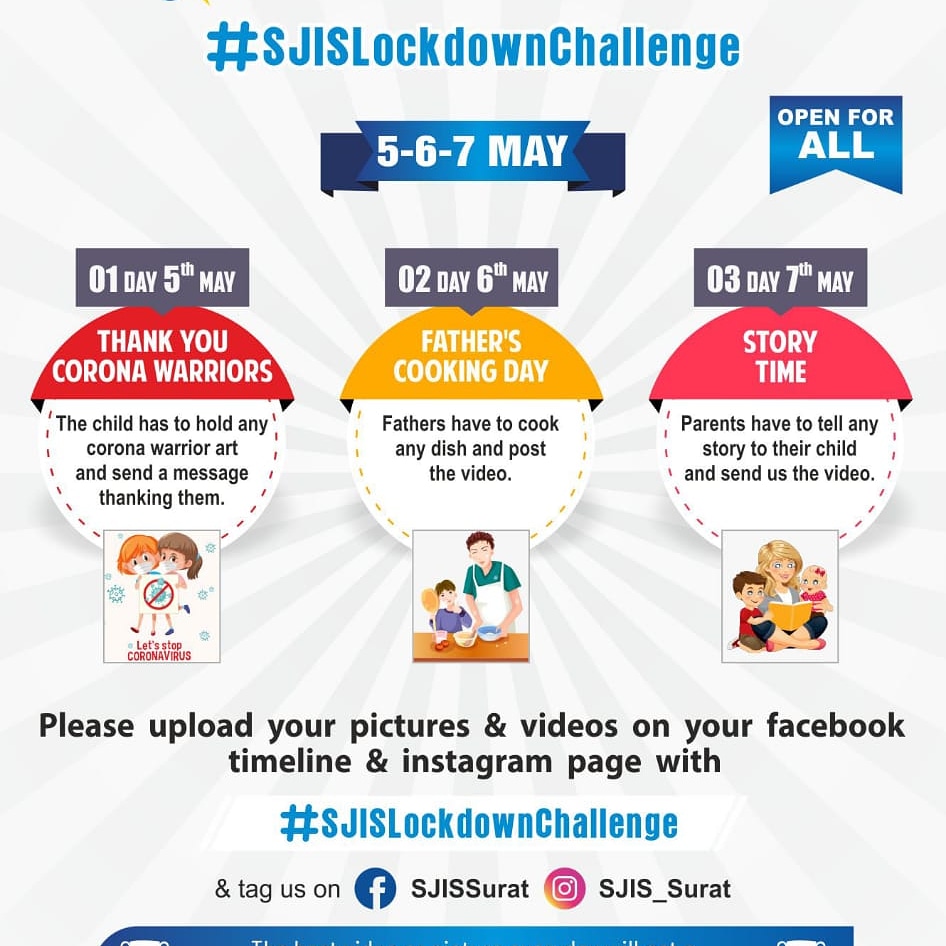 Dear Parents,
We have come up with a new challenge in lockdown 3.0.
There are 3 challenges that are to be completed according to the details given in the picture.
Corona warriors are working day and night to serve the society and we at SJIS feel that if our little children thank them, it will definitely touch their hearts.
The child could hold any art depicting their message to the *#CoronaWarriors*. The parents may also speak with their child.
We also request you to please save all the arts done by our children in Challenge 1. We will be decorating our school with the art when the school opens.
So parents get ready for the new challenge because it's going to be interesting for you too!