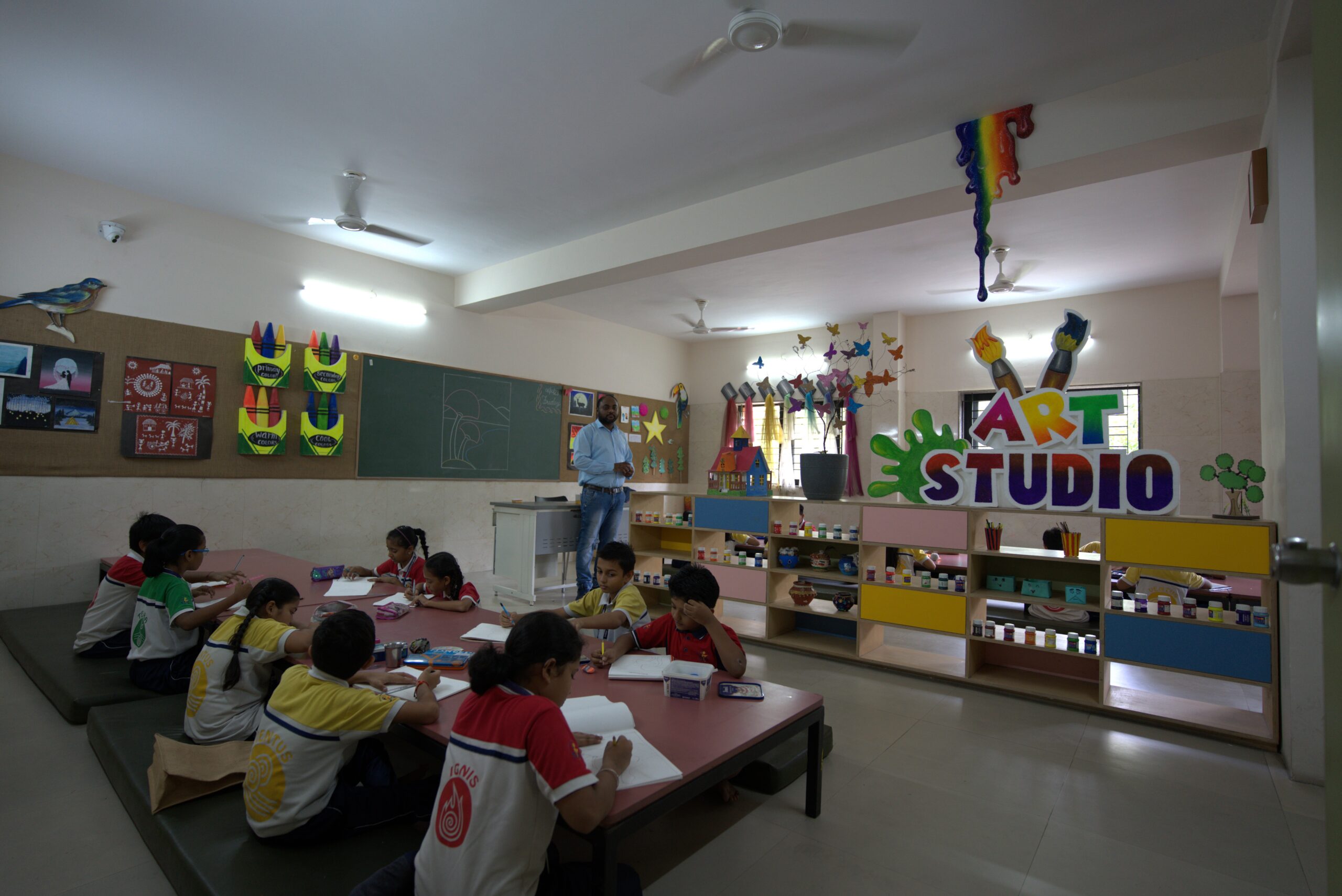 The school's art room is a creative heaven where students can unleash their artistic talents and imagination. Covering an extensive area, it offers a vibrant and inspiring environment for artistic expression and experimentation.
The art room is equipped with a wide array of artistic materials, including canvases, paints, brushes, drawing tools, clay, and multimedia equipment. This comprehensive selection allows students to explore various mediums and techniques. The room is organized to provide ample space for students to work on their projects, whether individually or in groups.
The room is well lit, creating an ideal setting for artistic endeavors. The room's layout is flexible, with moveable tables and workspaces that adapt to different project requirements. This versatility encourages students to collaborate and share their creative insights with peers.
A passionate and experienced art teachers guides students through their artistic journeys, providing instruction, feedback, and support. This mentorship fosters not only technical skill development but also the exploration of individual artistic styles.
The art room is more than just a place to create; it's a space where students can exhibit their work. Walls are adorned with student art, and periodic art shows showcase their talents to the entire school community, instilling a sense of pride and accomplishment.
The periods in the Art Room offer each child a learning experience that teaches him or her to be a risk-taker, thinker, inquirer and a good communicator in a safe environment.
To conclude, the school art room is a vibrant and well-equipped space where students can unleash their artistic potential. It nurtures creativity, fosters artistic skill development, and encourages self-expression. It's a dynamic hub for celebrating the arts and a place where students can find their artistic voice.