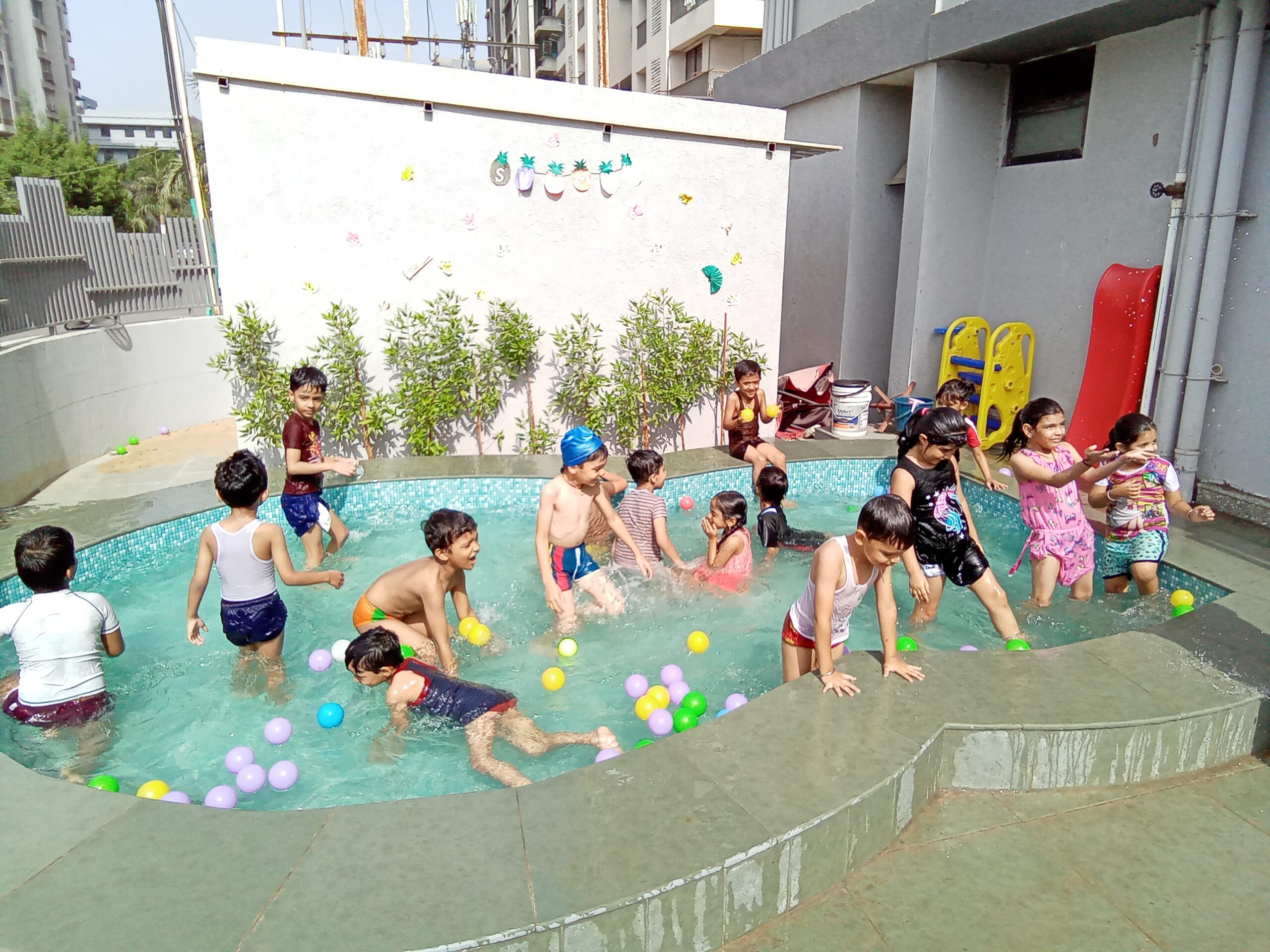 The school's splash pool facility is a delightful and refreshing addition to the campus, providing our little learners with a space for recreational water activities and fun under the sun. This facility, is designed to offer a safe and enjoyable aquatic experience.
The splash pool is a shallow pool with a maximum depth of two feet, making it suitable for our younger ones. It features a vibrant and inviting design, complete with colourful water features, fountains, and water jets that create an engaging and playful atmosphere.
The pool area is equipped with safety measures, including non-slip surfaces, supervision during designated hours, and age-appropriate water toys. These precautions ensure that students can enjoy the water with confidence.
Our Teachers oversee pool activities, ensuring that all students can splash, play, and wade in the water while adhering to safety guidelines. They provide guidance on pool rules and emergency procedures, prioritizing the well-being of every student.
The splash pool facility offers students a refreshing escape from the academic rigors of the school day. It serves as a space for recreation, social interaction, and relaxation. Students can unwind, cool off, and engage in water-based activities, fostering physical fitness and a sense of enjoyment.
The facility also hosts special events and water-themed celebrations, such as water games, themed pool parties, and water safety awareness programs. These activities promote both recreation and education, instilling important water safety knowledge in students.
Our school's splash pool facility is a vibrant and safe space for students to enjoy aquatic play and relaxation. It offers a fun and engaging atmosphere, fostering physical fitness, social interaction, and water safety awareness. It's a place where students can create lasting memories while splashing away their worries and enjoying the joys of water-based activities.