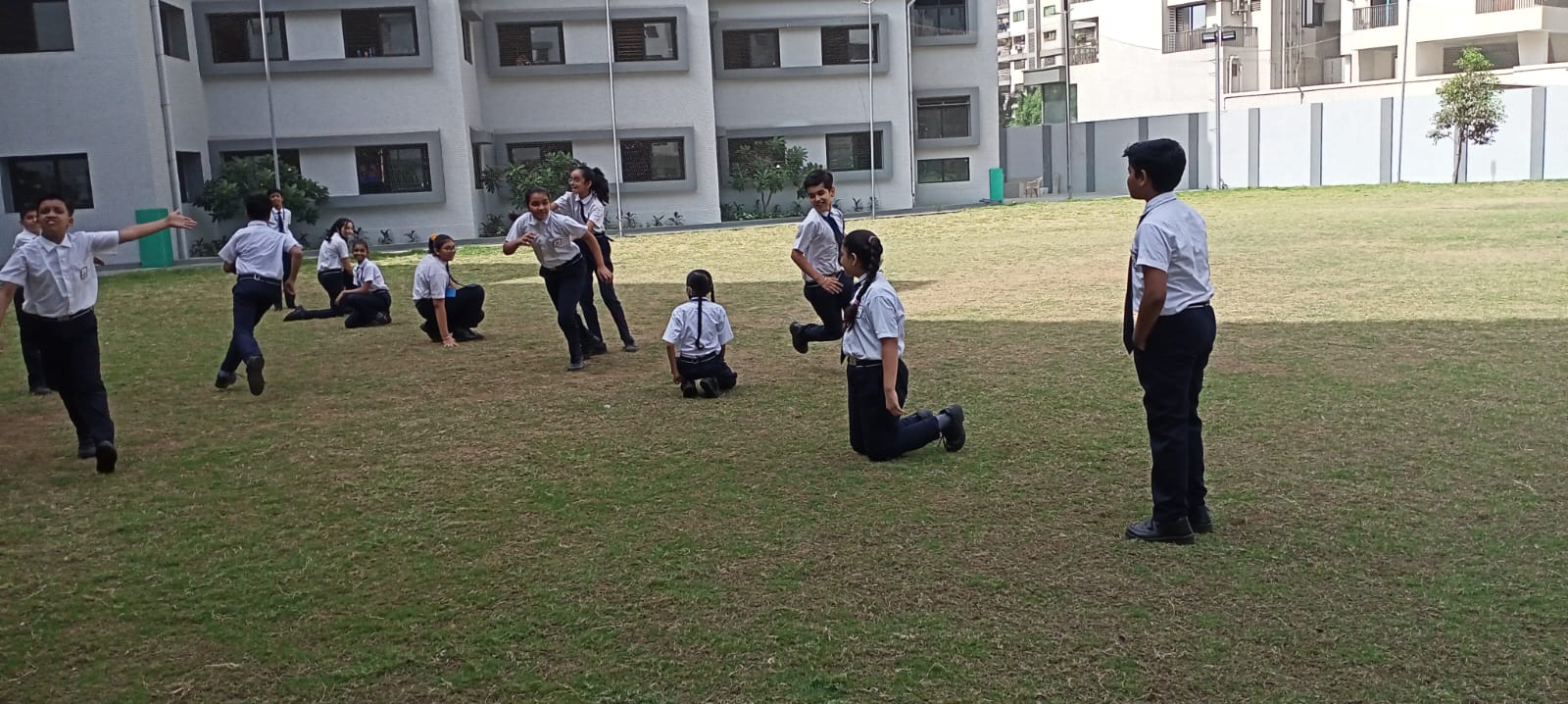 Healthy mind rests in healthy body. To keep our students healthy we provide them with a vast playground in an ideal location. The school playground facility at our institution is a dynamic and inclusive space that plays a crucial role in promoting physical activity, social interaction, and overall well-being among our students. This expansive area is carefully designed to accommodate a wide range of recreational activities and provide a safe and enjoyable environment for students of all ages.
The playground features a variety of play structures that cater to different age groups, ensuring that all students have opportunities for active play and exercise.
Adjacent to the play structures, there are designated sports areas for activities like football, skating and cricket. These spaces allow students to engage in team sports and develop their coordination, teamwork, and competitive spirit.
The school takes pride in its commitment to physical fitness and overall health, so the playground also incorporates fitness stations and equipment for older students. These stations encourage strength, balance, and endurance exercises, contributing to students' physical development.
Safety is a top priority, with clear netting, adult supervision, and a secure perimeter to ensure a worry-free environment for students. The area is well-maintained to ensure a clean and inviting space for recreational activities.
In conclusion, the school playground facility is an essential and multifaceted space that plays a pivotal role in the physical, social, and emotional development of our students. It promotes active play, teamwork, creativity, and community, enriching the educational experience and contributing to the well-rounded growth of our student body.