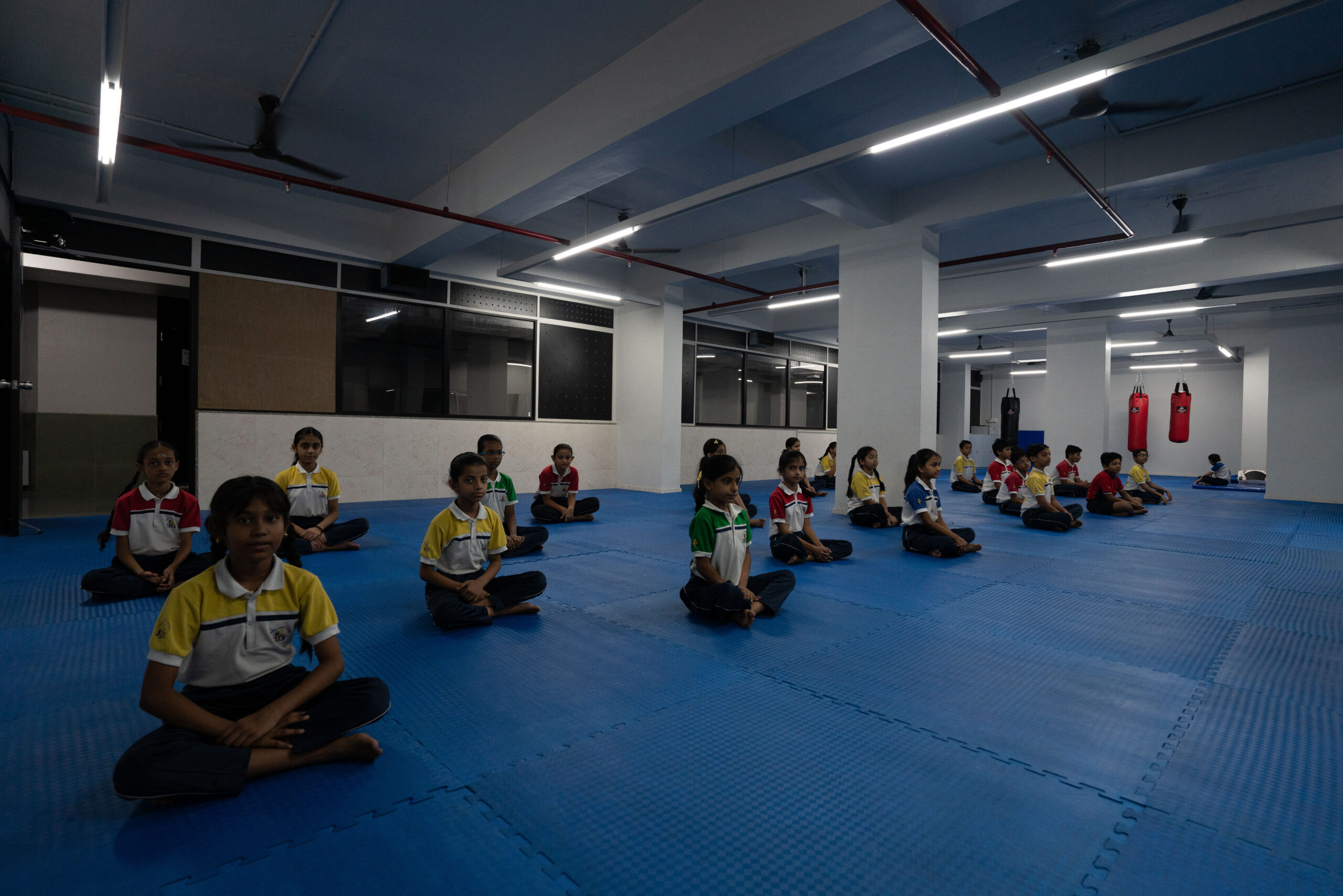 The school's yoga room is a tranquil oasis within the bustling campus, providing students with a serene space to practice mindfulness, physical fitness, and relaxation. This facility offers a sanctuary for yoga and meditation, promoting holistic well-being.
The yoga room is thoughtfully designed to create an atmosphere of calm and tranquillity. Soft lighting, muted colours, and soothing decor elements contribute to a peaceful ambiance.
The room is equipped with yoga mats, bolsters, blocks, and props, ensuring that students have access to the essential equipment for a comfortable and effective yoga practice. This encourages students to explore various yoga styles and poses and from meditation to breathing exercises.
Experienced yoga instructors guide students in their yoga and meditation sessions. They offer expert guidance on yoga postures, breathing techniques, and the cultivation of mindfulness. Students can participate in group classes or receive individualized instruction, allowing for a personalized approach to their practice.
The yoga room is not only a space for physical fitness but also a hub for mental well-being. It encourages stress relief, emotional balance, and self-awareness. Students have the opportunity to learn techniques that enhance focus, reduce anxiety, and promote a sense of inner peace.
The facility goes beyond formal classes; it serves as a place for relaxation, reflection, and self-discovery. It's a space where students can retreat from the demands of an academic life, find harmony within themselves, and develop a lifelong appreciation for the benefits of yoga and mindfulness.
The school's yoga room is a serene and well-appointed facility that fosters holistic well-being. It provides students with the tools and guidance needed to practice yoga, cultivate mindfulness, and embrace physical and mental health. It's a place where students can reconnect with themselves, recharge, and embark on a journey of self-discovery and inner peace.