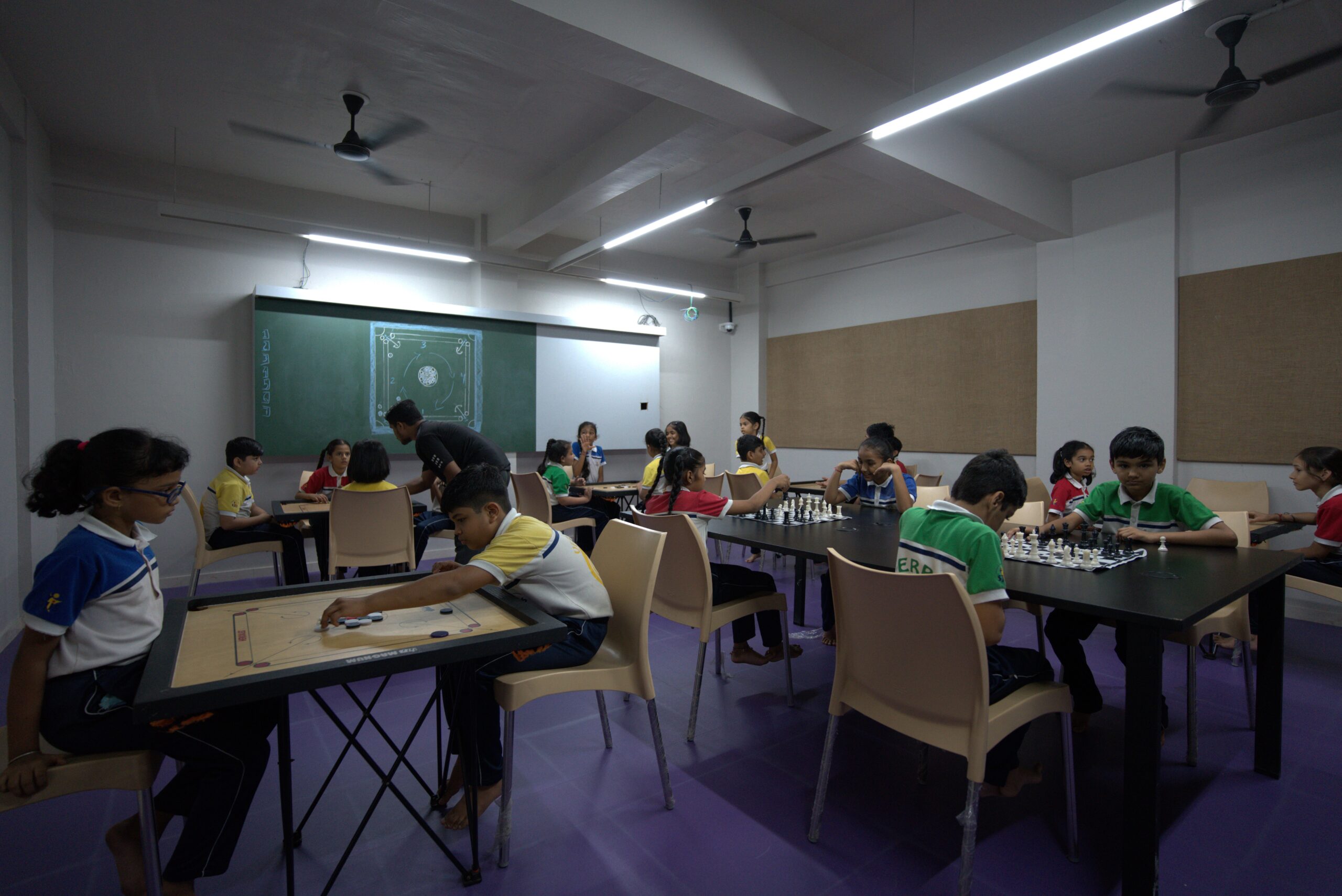 We understand the saying "All work and no play makes Jack a dull boy." The school takes special care that the students are properly entertained so that their energies are replenished. The school is well equipped with a large indoor games room with an approx. size of & also with a wide variety of indoor games like Carrom, Chess & many more.
This facility has a dynamic and versatile space designed to promote teamwork and recreational activities. It offers an array of options for students to engage in sports, leisure games, and fitness activities year-round.
The indoor games facility has a dedicated area for board games and card games. The versatility of the facility ensures that students can participate in a wide range of activities based on their interests and preferences.
There is also a collection of popular board games for leisurely activities, allowing students to unwind and socialize.
Experienced sports instructors and supervisors oversee the facility, providing guidance and organizing sports events and tournaments. This mentorship goes beyond rules and techniques, instilling values of sportsmanship, teamwork, and fair play.
The indoor games facility is not just about sports; it also fosters social interaction and stress relief. Students can engage in friendly matches, compete in organized tournaments, or simply spend leisure time with their peers, strengthening friendships and building a sense of camaraderie.
Thus we say, the school's indoor games facility is a well-equipped and inclusive space. It encourages brain exercise, teamwork, and social interaction while providing an opportunity for leisure and relaxation. It's a place where students can engage in a variety of sports and activities, fostering holistic development and a sense of community within the school.