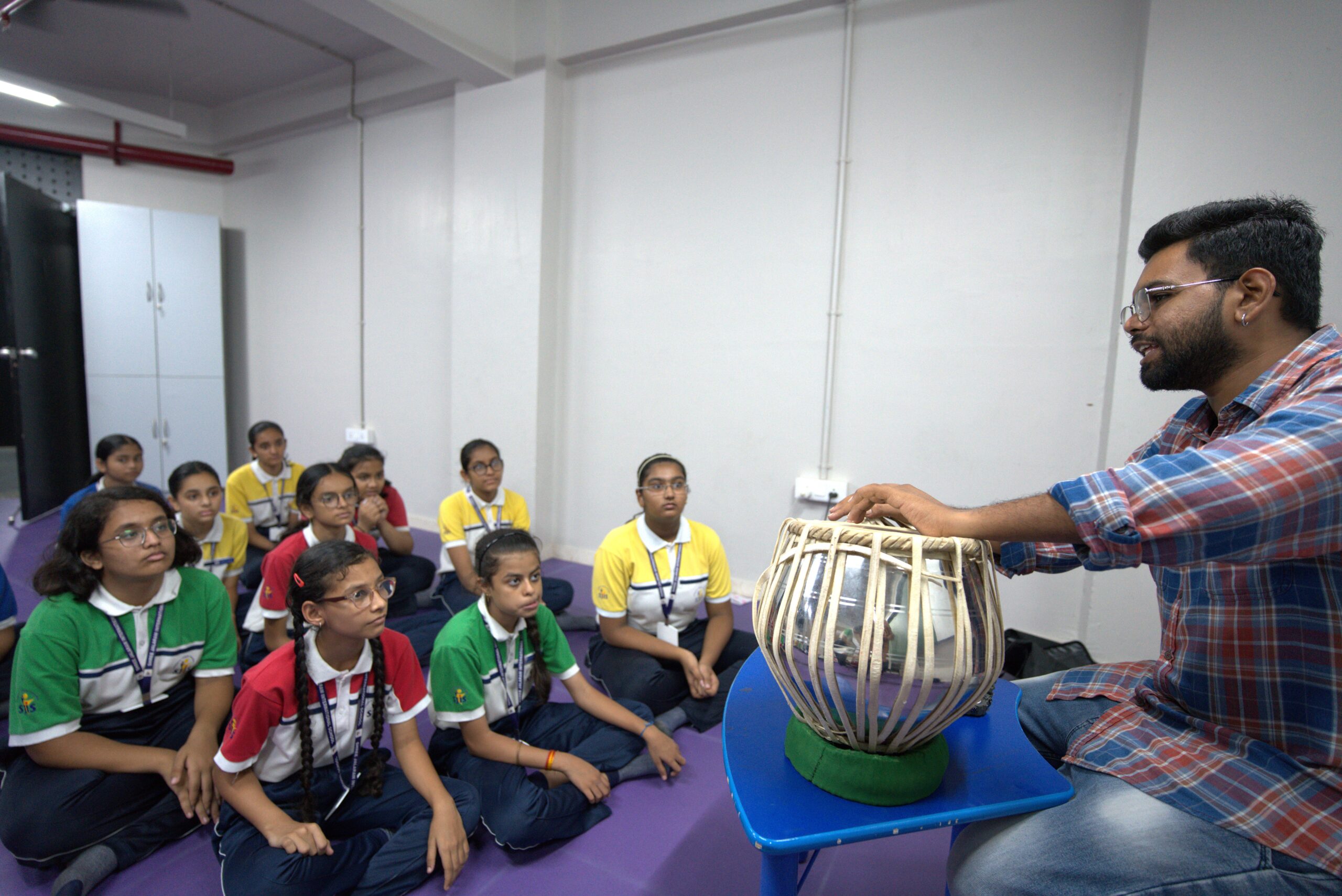 At SJIS, the vocal music room is a harmonious sanctuary for aspiring singers and music enthusiasts. This facility is designed to inspire and support students in their vocal journeys, from practicing their vocal scales to performing melodious tunes.
The vocal music room boasts excellent acoustics, with soundproofing to create an environment ideal for vocal training and practice. It is equipped with state-of-the-art audio and recording equipment, allowing students to fine-tune their vocal techniques and capture their musical performances.
A passionate and experienced vocal instructor guides students through their vocal training. They provide expert vocal coaching, helping students develop their vocal range, pitch, and tone. The instructor also helps students explore various musical genres and encourages them to experiment with different singing styles.
The room is adorned with a comfortable seating area and keyboards for accompaniment create a welcoming space for students to learn and practice.
The vocal music room hosts regular vocal lessons, choral practices, and vocal recitals. Students have the opportunity to participate in school choirs, vocal ensembles, and solo performances. These experiences not only enhance their vocal abilities but also boost their self-confidence and stage presence.
Beyond structured lessons, the room encourages students to explore their creativity. It's a space where students can compose their songs, write lyrics, and express their emotions through the power of their voices.
In summary, the school's vocal music room is a nurturing and well-equipped facility for vocalists of all levels. It provides an inspiring environment for students to develop their vocal skills, explore their artistic passions, and find their unique voices. It's a place where the art of singing is celebrated and where students can cultivate their musical talents.