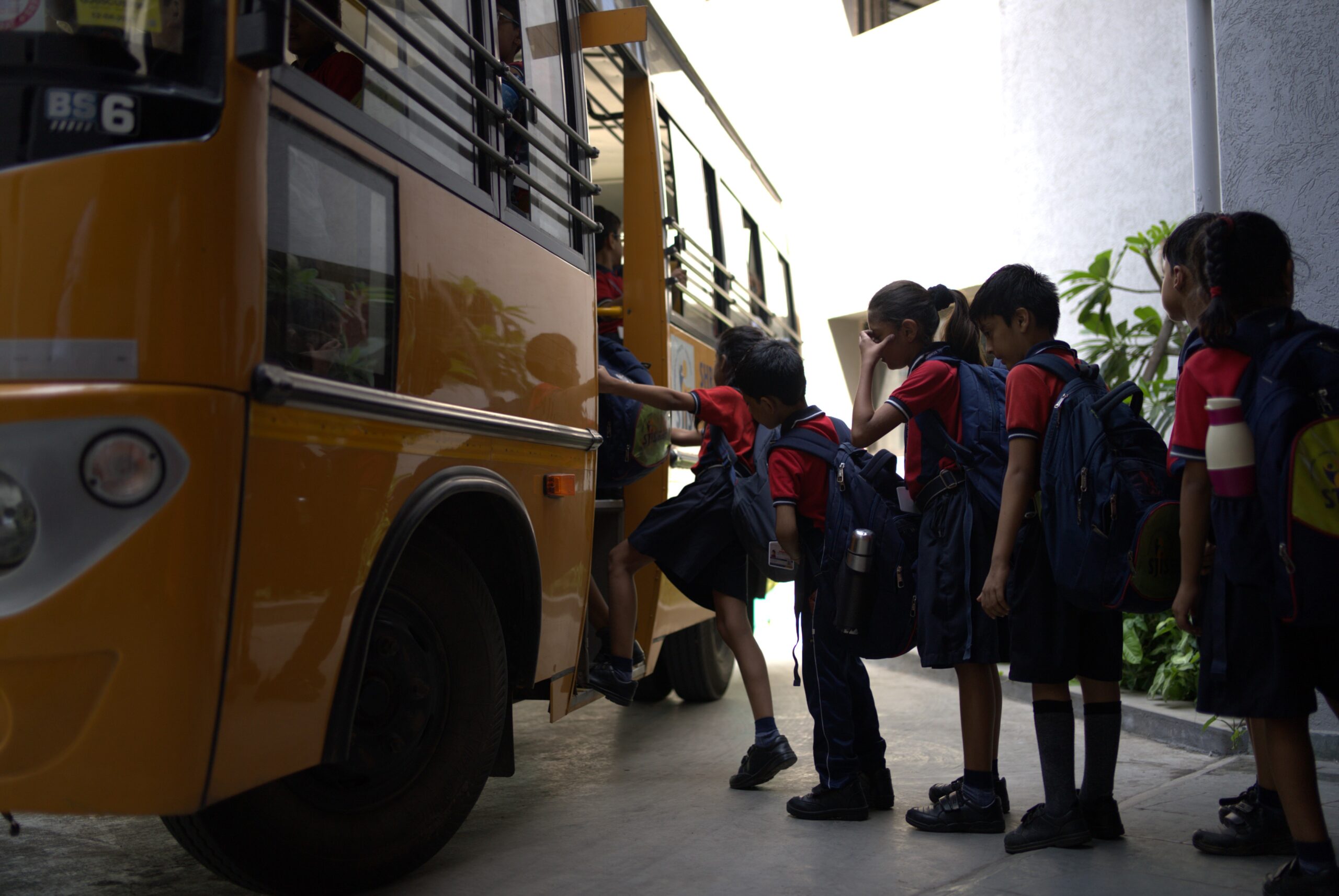 The transportation facility at our school is a well-organized and essential service that ensures students have safe and convenient access to their education. With a strong commitment to providing reliable transportation options, the school goes the extra mile to meet the diverse needs of students and their families.
Our fleet of school buses is modern, well-maintained, and equipped with safety features to guarantee a secure journey for all students. These buses are regularly inspected, and professional drivers are carefully screened to ensure the highest standards of safety and reliability.
The transportation service covers a wide geographical area, enabling students from various neighborhoods to access quality education without the burden of long commutes. The bus routes are thoughtfully planned to minimize travel time, ensuring that students arrive at school in a timely manner, ready to learn.
For parents' peace of mind, the school provides a robust tracking system that allows them to monitor the whereabouts of the buses and receive real-time updates on their child's journey. This feature enhances safety and transparency, fostering trust in the school's transportation services.
Moreover, the transportation service operates on a strict schedule, ensuring punctuality in both morning and afternoon routes. This punctuality allows students to plan their day effectively, as they can rely on consistent arrival and departure times.
The friendly and well-trained bus staff, including drivers and attendants, create a supportive and welcoming atmosphere for students. They understand the importance of fostering a positive environment during the journey, which contributes to students' overall well-being.
In conclusion, the transportation facility at our school is a vital component of our commitment to providing access to quality education. With a strong emphasis on safety, convenience, and inclusivity, it ensures that students can focus on their academic pursuits without the stress of long commutes or transportation-related concerns. This service not only benefits students but also eases the daily routines of parents, ultimately contributing to a more positive and efficient educational experience for everyone involved.