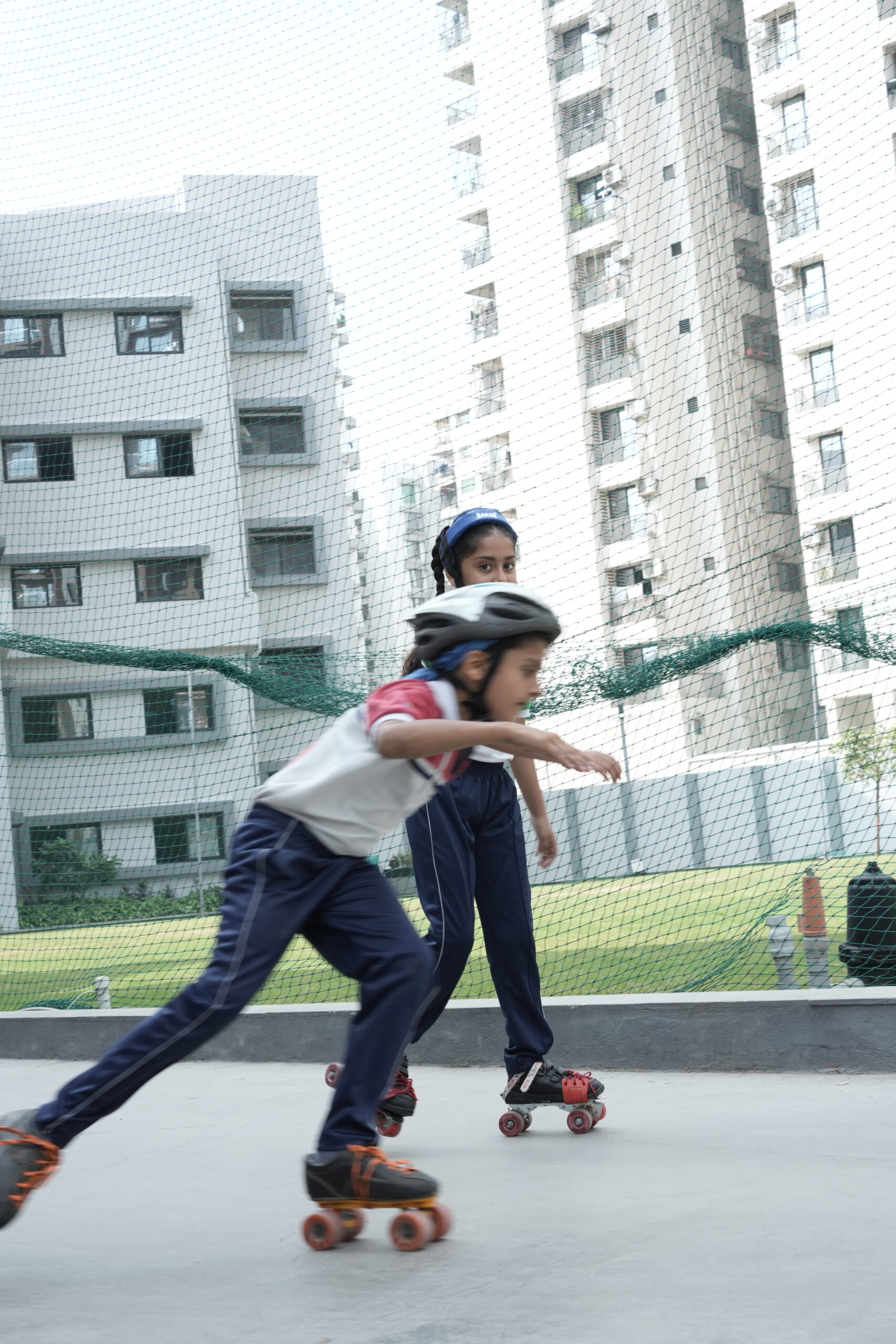 The school's skating facility is an exciting and dynamic space that encourages physical fitness, balance, coordination, and an appreciation for the sport of skating. This facility is dedicated to providing students with a safe and fun environment for roller skating and inline skating.
The centrepiece of the facility is a well-maintained skating rink with a smooth and even surface that is ideal for both beginners and experienced skaters. It features boundary markers, safety railings, and a sound system that enhances the overall skating experience.
The facility is equipped with high-quality roller skates, inline skates, helmets, and protective gear to ensure that students have access to the necessary equipment for safe and enjoyable skating sessions.
Experienced instructors and supervisors oversee the skating program, providing expert guidance on skating techniques, safety protocols, and skating etiquette. They organize skating lessons and themed events to help students build confidence and develop their skating skills.
The skating facility hosts skating competitions and exhibitions, allowing students to showcase their skills and talents. These events provide a platform for friendly competition and encourage students to set personal goals and strive for improvement.
The facility goes beyond skating skills; it promotes a sense of balance, physical fitness, and social interaction. Skating helps students build core strength, coordination, and endurance while fostering a sense of community among skaters.
Roller skating is a skillful recreational activity as well as a competitive sport at SJIS. Thus, we believe in providing the facility that is well-equipped and engaging space that promotes physical fitness, balance, and social interaction through the sport of skating. It provides students with the tools, knowledge, and opportunities to enjoy skating while building essential life skills. It's a place where students can glide to fitness, develop their skating abilities, and experience the joy of this exhilarating sport.